June 23, 2021
Following months of planning, the ground was blessed and broken on Sunday, June 6th in a ceremonial launch of the first "Veterans Build" in the Crow River Chapter for Habitat for Humanity. As schedules are put into motion later this summer, a slab will be laid and construction will begin; ultimately providing safe and affordable housing for a veteran in the community. The property is located on North Baldwin Avenue in northeast Glencoe.
The house will be built by volunteers, along with more than two hundred hours of sweat equity by the new homeowner, family, and friends over the next 9-12 months. With oversight of Habitat, local contractors provide and supervise the work, and many gifts-in-kind from suppliers and builders will come together to make this home a reality. Once the home is complete, the chosen homeowner will purchase the home from Crow River Habitat for Humanity with an affordable mortgage and payment.
With this project, MidCountry Bank continues its commitment to affordable housing for veterans. MidCountry has contributed $50,000 toward construction costs, and will match an additional $50,000 raised by donors to encourage community engagement. Payton Eastman, Ag Lender at MidCountry Bank serves on the board for the Crow River Habitat for Humanity. Payton shared, "I am proud to be a part of a program that makes such a difference in people's lives, and proud that my employer MidCountry Bank is helping to make it happen.
MidCountry Bank President and CEO Steve Meads added, "MidCountry Bank is pleased to support this chapter's first Veterans Build project. We appreciate the opportunity to help a military veteran achieve their homeownership dream, while providing area volunteers and our local team members the chance to help construct this new home in the Glencoe community."
Watch for more information and volunteer opportunities on the Crow River Habitat for Humanity website www.cmhfh.org.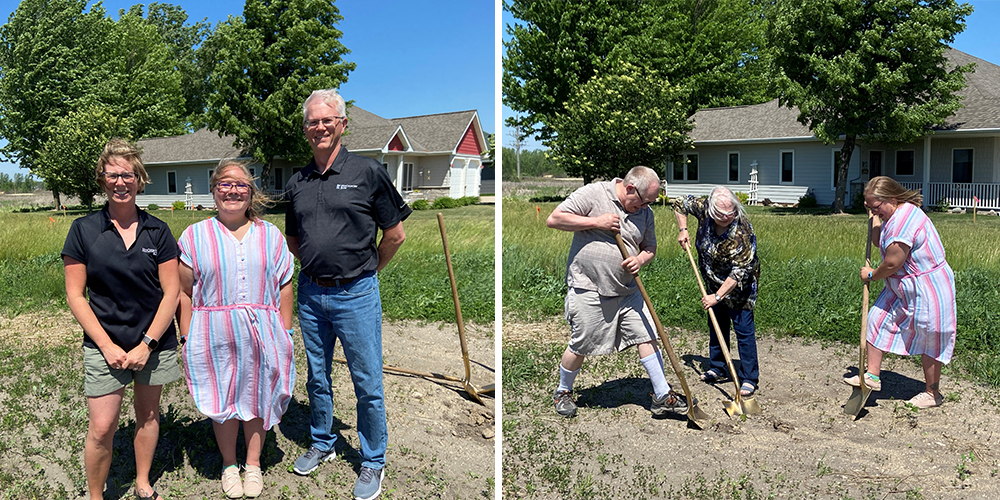 ---