March 25, 2019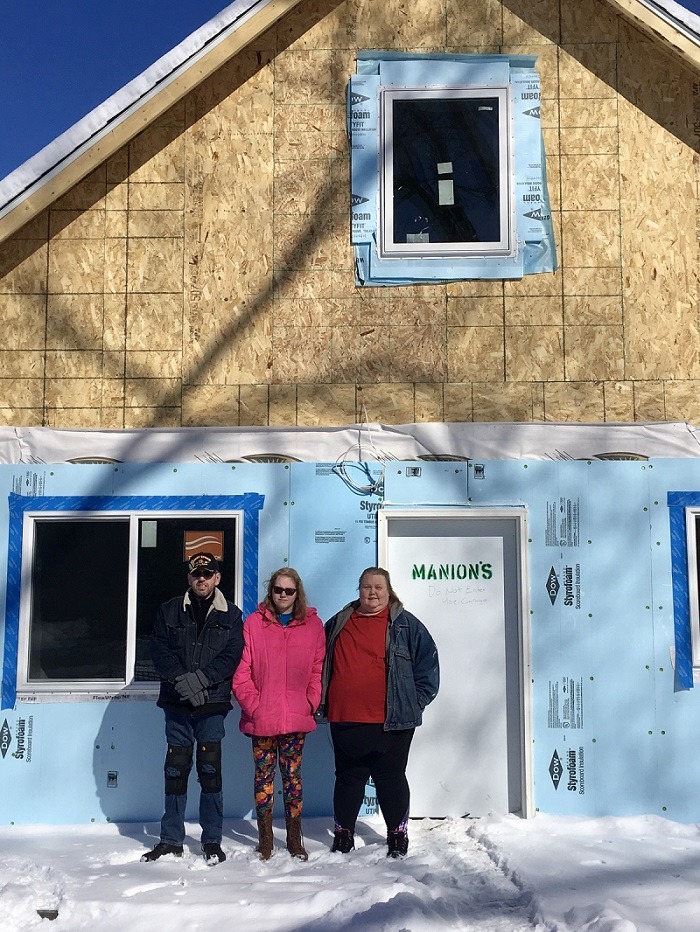 MidCountry Bank and the Central Minnesota Habitat for Humanity (CMHFH) partnered last year to help launch the region's first Veterans Build new home project. Ground was broken in September on a donated lot in downtown St. Cloud, MN, and construction began immediately on a new home for a deserving military veteran. Volunteers worked throughout the winter and a military veteran partner family was recently identified, but additional volunteer assistance is still required.
The recently announced recipient family hails from St. Cloud and Duluth originally. Brandon served as a U.S. Navy AT – Aviation Electronic Specialist during Desert Storm. He comes from a long line of military veterans, including his grandfather and great-grandfather who both served in World War I and II. He is service-disabled and requires leg braces, which impacts his mobility and makes it difficult for him to navigate stairs in the second-story apartment where he has lived for the last 28 years.
Brandon is active in several area veteran groups, which have committed to volunteering sweat equity to help him, his wife Kathi, and his daughter Megan complete and move into their new one story, handicapped accessible home. This local Navy veteran family is overjoyed to be receiving a new home, as it's been a dream of theirs to experience the pride, benefits, and stability of homeownership.
"We are proud not only to give back to the local communities in which we operate through initiatives like the Veterans Build project, but to help those who are serving or have served in our nation's military," said Steve Meads, President and CEO of MidCountry Bank. "Our local team members remain committed to being socially responsible, focusing heavily on volunteerism, community giving, and civic leadership in the communities they serve."
MidCountry Bank, headquartered in Bloomington, MN is a regional community bank with 13 branch locations in central Minnesota. Recently named a 2019 Community Champion by the Minnesota Bankers Association, MidCountry Bank also provides scholarships to the children of fallen service members through Folds of Honor, assists veterans across the state through the Minnesota Assistance Council for Veterans (MAC-V), and helps underwrite the YMCA Twin Cities' veterans and military outreach program, among other things.
For more information about this project or to sign up for volunteer opportunities, go to the Veterans Build page on CMHFH's website.
---