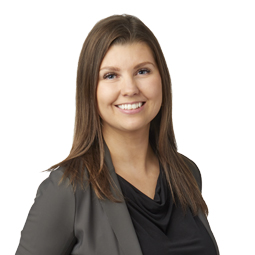 Kari Kunkel
Deposit and Cash Management Specialist
Direct

(651) 461-2091
Cell

(507) 221-0577
Email

Kari.Kunkel at MidCountryBank dot com
Address: 7825 Washington Ave S, Suite 120 Bloomington, MN 554391002 Greeley Ave. N. Glencoe, MN 55336
The way Kari describes her approach with customers is revealing. Her preference to "sit on the same side of the table" paints a clear picture of someone who is genuinely interested in listening to her customers, and earning their trust by providing thoughtful, practical, and individualized guidance. She is determined to help them find creative solutions to maximize the use of their cash on deposit.
Kari works directly with customers to uncover their money movement pain points, ultimately developing a strategy to meet their financial objectives. "I've always been interested in the way money flows and finding different ways to make it work for you. Helping customers speed up cash flow and maximize their deposit income is very rewarding and fulfilling to me," Kari shared.
Kari possesses a wealth of industry and cash management knowledge gathered over a decade of experience. With tenacious and honest effort, she works with individuals and businesses to make long and short-term plans to help them reach their financial goals. Her acumen for collaborating and listening to customer needs to identify out-of-the-box solutions for each situation is what makes Kari a trusted advisor and expert.
As a consummate community advocate and networker, Kari serves as board treasurer for the non-profit organization McLeod For Tomorrow. She is enthusiastic for the cause as believes the leadership skills and networking opportunities obtained through the program are extraordinary. Not only do the benefits from the program get brought back to the participants employer, but they are also applied back to communities through causes and initiative each individual is passionate about. She also has dreams to one day start her own non-profit.
When Kari is not working or volunteering, she enjoys traveling and spending time with her husband, 2 kids, family, and friends. She is a self-described "total foodie" and loves trying out different and unique dining experiences. She also enjoys playing sand and court volleyball.
MidCountry Bank is proud to have Kari support the guiding principles we stand behind.
Kari.Kunkel at MidCountryBank dot com