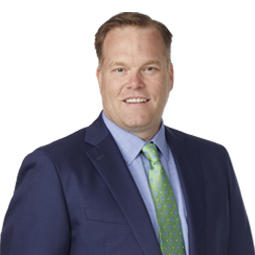 Mark Musgjerd
Vendor Finance Manager
Direct

(952) 491-6729
Cell

(612) 385-6589
Email

Mark.Musgjerd at MidCountryBank dot com
Address: 7825 Washington Ave S, Suite 120 Bloomington, MN 55439
Developing financing packages that help his clients get their deal done is what Mark Musgjerd has built his career on, specializing in Vendor Financing for more than a decade. MidCountry is committed to provide a full suite of financial solutions to businesses in our marketplace. The addition of Mark's expertise to the commercial team is one of the actions that demonstrates the scope of that commitment.
Mark's dedication to his craft starts with gaining a good understanding of his client and what a successful transaction means to them. Whether he is working with a vendor or the purchaser, he knows that by serving them well, he will build a lasting relationship. Mark understands that keeping the process easy and reliable for his client is a winning strategy, and one that he strives for with each new interaction.
After graduating from St John's University with a Bachelor of Science degree in Business Management, Mark worked in a variety of roles in the finance industry before settling into Vendor Finance. Prior to joining MidCountry Bank, he had experience in the securities and mortgage industry, and managed large lending portfolios for commercial clients. This multi-faceted background helped hone his customer relationship skills, contributing to his customer-focused approach.
Mark is an active outdoor enthusiast, enjoying downhill skiing, golfing, and traveling when he has the opportunity.
Mark joins a talented team that is dedicated to MidCountry Bank ideals – providing knowledgeable bankers, fast decision making, and being easy to do business with.
Mark.Musgjerd at MidCountryBank dot com