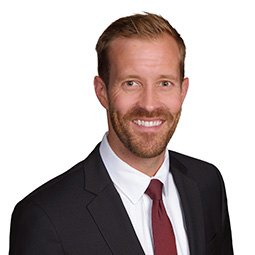 Andrew Gruber
Senior Commercial Banker
Direct

(952) 698-6257
Email

Andrew.Gruber at MidCountryBank dot com
Address: 7825 Washington Ave S, Suite 120 Bloomington, MN 55439
Ask Andrew Gruber, and he will tell you that his appreciation for the entrepreneurial spirit was formed early on, working in his family-owned business and watching his father handle the challenges of a growing organization. He saw firsthand the value of having strong relationships, developed through honesty and integrity, and the impact they can have on long term success.
Oftentimes a business owner's biggest need is finding the right advisor to help them through strategic decisions that help them remain financially healthy. Andrew has focused his career on developing a top-notch, well-rounded commercial banking background that allows him to serve in that capacity, guiding small and mid-sized organizations in a variety of industries to grow with confidence.
What sets Andrew apart is his compassionate approach to his work. Andrew recognizes the impact each business has on the lives of its employees, and the communities in which they operate. He knows that a successful organization depends on a support system that brings out the best in them, and works diligently to remove the barriers to attaining their goals. Andrew listens, learns and employs his MidCountry Bank resources to benefit the process with custom solutions for each client.
His natural curiosity keeps Andrew involved in a variety of interests, from golf to snowboarding, and fishing to checking out local craft breweries. Andrew volunteers as a project coordinator to support the development of business in Ghana with the non-profit organization Africa Youth for Peace and Development.
Andrew makes customers and community his priority and forms genuine, trusting relationships with those he serves. He's more than just a banker – he's an advocate and friend.
Andrew.Gruber at MidCountryBank dot com