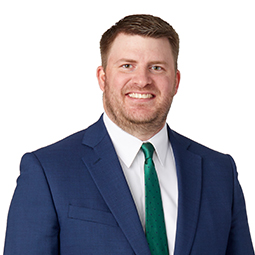 Keith Gordon
Market President - St. Cloud
NMLS

#698317
Direct

(320) 229-5278
Email

Keith.Gordon at MidCountryBank dot com
Address: 1113 W. St. Germain St. St. Cloud, MN 56301-3458
As a banker who has lived and worked in the St Cloud area for years, Keith Gordon knows that opportunities are out there for businesses in his community to grow. Recently appointed as the Market President of MidCountry Bank, Keith is ready to roll up his sleeves and get to work. It does not take long to see that Keith is fueled by the whole process – learning the history of a business, gaining insight into their vision and understanding "how they make a dollar". And it is his natural curiosity that enables him to effectively transition to a client advocate when the need arises.
With nearly 15 years in banking, and an educational background rooted in Finance, Keith is a valuable resource for his clients. Keith brings the ability to analyze a business plan and offer new perspective and strategies to help achieve objectives now and in the future. His diverse experience spans many industries, and has resulted in C&I, Real Estate and SBA lending solutions. As part of a full service banking organization, his ability to bring in expertise and solutions from cash management to business insurance adds even greater value to his partnership.
Keith is committed to his community, and takes an active part in service efforts that make a difference. Among them, Habitat for Humanity, Junior Achievement and his local church are focal points. Keith will be a familiar face at MidCountry sponsored community events, and appreciates the ability to connect in meaningful ways.
On the home front, Keith and his wife Brittany are busy raising two young daughters. St Cloud keeps them close to family, and offers quick respite to the lakes that are so dear to Minnesotans. As time permits, he is a sports enthusiast, is known to join his dad in a walleye fishing tournament from time to time, or just spend time with the girls at a local park or sledding hill. Balancing strong character traits in both business and personal arenas, Keith is sure to continue to develop strong relationships and help others. Dedicated to the MidCountry ideals of providing knowledgeable bankers, fast decision making, and being easy to do business with, Keith Gordon is a great partner. MidCountry Bank is fortunate to have Keith on its team.
Keith.Gordon at MidCountryBank dot com