October 1, 2016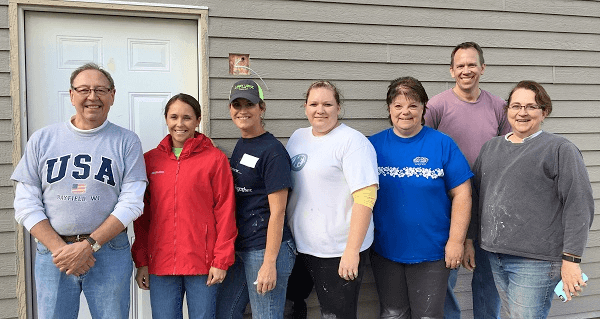 Hutchinson, MN - Team members from MidCountry Bank's Hutchinson and Glencoe locations volunteered with the McLeod Habitat for Humanity. This double team tackled tasks to help with the latest home under construction in their community. The Hutchinson crew (see photo) was there on a Thursday to paint the inside of the house. Outside, they worked on installing landscape edging and moving rock to beautify the yard. The Glencoe folks (not pictured) followed on Friday and put on another coat of paint inside. They continued work outside on the landscaping and hung some siding, finishing their day up with some exterior painting.
Habitat for Humanity works to eliminate substandard housing locally and worldwide through constructing, rehabilitating and preserving homes; by advocating for fair and just housing policies; and by providing training and access to resources to help families improve their shelter conditions.
Thanks to this double team for their terrific contribution to the community!
---