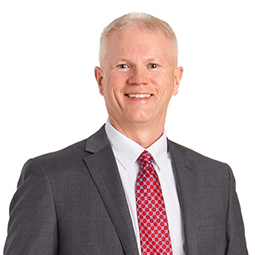 Jeff Engen
Market President - Hutchinson
NMLS#

842713
Direct

(320) 234-5411
Email

Jeff.Engen at MidCountryBank dot com
Address: 201 Main St. S. Hutchinson, MN 55350
Jeff Engen brings years of commercial banking expertise and local connections to MidCountry Bank, serving as Market President in Hutchinson. The opportunity to learn about area businesses, their owners and what makes them "tick" has always energized and intrigued Jeff, and he feels privileged to help solve financial challenges, finding new ways to help business thrive.
Jeff has a broad-based banking background, spanning manufacturing, real estate and agricultural lending over his 30 year career. As a local guy who grew up in Litchfield, his understanding of the market, coupled with formal education in finance and economics provides a solid foundation from which to build his business banking recommendations. He and the entire team at Hutchinson will work together to provide exceptional full service support for bank customers.
Community is important to Jeff, so his commitment extends beyond the confines of his office. Jeff is actively engaged as a leader of local youth sports programs, having raised four boys of his own, and has served on board memberships in a variety of civic organizations in McLeod County. An avid outdoorsman, Jeff spends his "me" time with family doing the traditional Minnesotan things – fishing, hunting and camping.
Dedicated to MidCountry's ideals of providing knowledgeable bankers, fast decision making, and being easy to do business with, Jeff Engen is a talented resource and partner. Expect to see Jeff engaged in the community as he continues to support the MidCountry Bank mission.
Jeff.Engen at MidCountryBank dot com