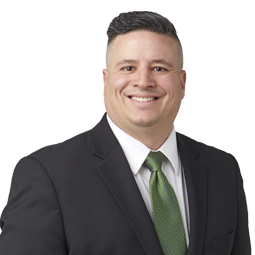 Keith Dragisich
Market President - Minnetonka
Direct

(952) 213-6396
Email

Keith.Dragisich at MidCountryBank dot com
Address: 14617 Highway 7 Minnetonka, MN 55345
Immersing himself in a community that he loves and providing local business owners the support that can keep them growing is what gets Keith Dragisich excited to come to work each day. As the newly appointed Market President in Minnetonka, he has a lot to offer, both inside the bank and out.
Keith has built his career as both a community champion and financial partner to area businesses, developing specialized skills that enable him to adapt to a variety of business banking needs from cash management to lending solutions that are best suited to get the job done for his clients. It is his genuine interest to learn all aspects of his client's business that helps Keith succeed with them. "I enjoy hearing the stories they tell, how they started, the business, and how I might be a part of keeping the legacy they built moving forward. I have always said my goal is to help them maximize their financial success," Keith shared.
Relationships are built over time, and Keith's years in banking have taught him the value of leveraging the broader MidCountry team to deliver the full banking experience that sets the Bank apart. A seasoned team in Minnetonka provides everyday banking support, coupled with experienced cash management and insurance teams, to build a solid base to manage a growing business.
As a person who actively engages, Keith will be focused on connecting with local leaders. He looks forward to seeing some familiar faces in the community and finding ways to contribute meaningful service to the area.
Outside of the office Keith enjoys traveling the world. Most summers he returns back to Italy to visit family. He also enjoys making BBQ for family and friends and rooting for his favorite sports team, the Minnesota Vikings.
Keith is dedicated to MidCountry Bank's ideals – providing knowledgeable bankers, fast decision making, and being easy to do business with.
Keith.Dragisich at MidCountryBank dot com