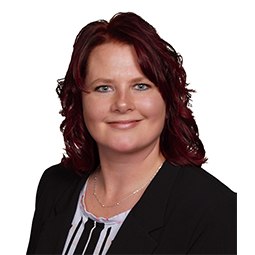 Candace Bollman
Insurance Agent
Direct

(320) 234-5412
Cell

(320) 282-6915
Email

Candace.Bollman at MidCountryInsurance.com
Address: 201 Main St. S. Hutchinson, MN 55350

Some people are the type that you know you can count on. When it comes to Insurance coverage, Candace knows how important it is to have confidence that you have a well laid out plan – and a dependable resource to lean on when things don't go "as planned". She has made it her mission to be that resource for her clients.
With over 18 years of experience, Candace is prepared to bring her expertise to the table as the insurance industry continues to undergo significant change. She is adept at finding creative ways to solve perceived challenges for both business and personal clients providing an efficient, hassle free experience. She sees it as her role to provide the education needed to make good decisions, and to propose solutions designed to leave no gaps in coverage.
Candace recognizes that the turmoil in the health insurance arena in recent years has left a lot of folks – both employers and retirees, especially anxious and confused. Expect good research and solid answers from Candace if this is one of your areas of need.
Underlining her commitment to others, Candace extends her engagement beyond her work as an Insurance Agent into her community as a member of the Litchfield Rescue Squad. An active First Responder for over 3 years, Candace has gained an even deeper appreciation for the things many often take for granted. Her experience gives her first-hand understanding of the value of good coverage and reinforces her drive to equip clients with adequate protection.
Candace is mother of three, and busy with the crazy years of kid sports and activities when not in the office. Her family enjoys trips to the cabin for lake time, ATV riding, ice-fishing, and typical Minnesotan stuff! When life settles down, an RV trip across the country is on the bucket list, but not just yet.
Friendly, dependable and dedicated to her craft – Candace Bollman is with you every step of the way as an agent for MidCountry Insurance.