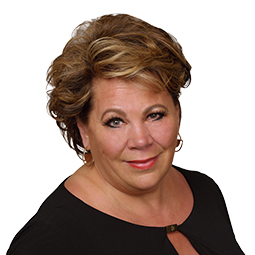 Leslie Schultz
Insurance Agent
Direct

(651) 306-1780
Cell

(651) 235-5857
Email

Leslie.Schultz at MidCountryInsurance.com
Address: 6505 Cahill Ave. E. Inver Grove Heights, MN 55076

Leslie Schultz is an agent you can count on. When it comes to helping clients with insurance coverage, Leslie knows and cares about how important it is to have the proper coverage in place – and is a dependable resource to lean on when things don't go "as planned". Leslie has made it her mission to cultivate meaningful relationships with clients helping them protect what they value the most.
With almost 20 years of experience, Leslie brings her expertise to the table as the insurance industry continues to undergo significant changes. She finds creative ways to solve perceived challenges for her clients providing an efficient, hassle-free experience. Leslie strives to provide the education needed to help her clients make the right decisions, and to offer solutions that are tailored to each clients needs leaving no gaps in coverage.
Unlike other agencies who only market proprietary products, MidCountry Insurance allows Leslie to select programs from a broad spectrum of carriers, ensuring that the program matches the need, not the other way around.
Leslie loves being apart of the community and has been active in several area Chambers both on their board of directors and as an ambassador. She is currently a Trustee for the Moose International Fraternal Organization which is a combination of men and women dedicated to caring for young and old, bringing communities closer together and celebrating life.
Leslie is the mother of two adult married children and is now enjoying being a first time "GiGi" to her granddaughter. When not in the office she can be found on the golf course or out in her garden. She also enjoys watching her favorite Packer's during football season.
Honest, dependable and dedicated to her clients – Leslie Schultz can be counted on to create a welcoming atmosphere and is a trusted agent for MidCountry Insurance.