Protecting you and your personal information is our highest priority
Security and protection are vital features when it comes to banking. As cybercrimes become more sophisticated, so must the measures we take to ensure your safety and security while banking online.
Our Personal Online and Mobile Banking login experience will be upgraded to include NEW security features called SecureNow. These enhanced features are designed to validate your identity and prevent unauthorized access to your account information.
With the introduction of SecureNow, a one-time passcode verification feature, we will ensure your Online and Mobile Banking experience remains safe and secure.
How to get started
Navigate to Personal Online Banking or Mobile Banking and enter your username and password in the login box. The first time you log in you will need to choose a phone number for how you want to receive your one-time passcode. You will also have the option of updating the number at this time. In the future, this number may be used to help authenticate your identity.
During future logins, if a new device is detected or our system suspects suspicious activity, you will be asked to further verify your identity. Just choose a method to receive your passcode.
SMS Text Message - This will send the SMS text message with a one-time passcode. Enter your mobile phone number if you would like to receive a text message with your one-time passcode.
Phone Call - Enter your home phone number if you would like to receive a recorded voice call with your one-time passcode. This can be sent to a mobile device or landline phone.
Want more information?
Watch this handy tutorial of SecureNow for video instruction.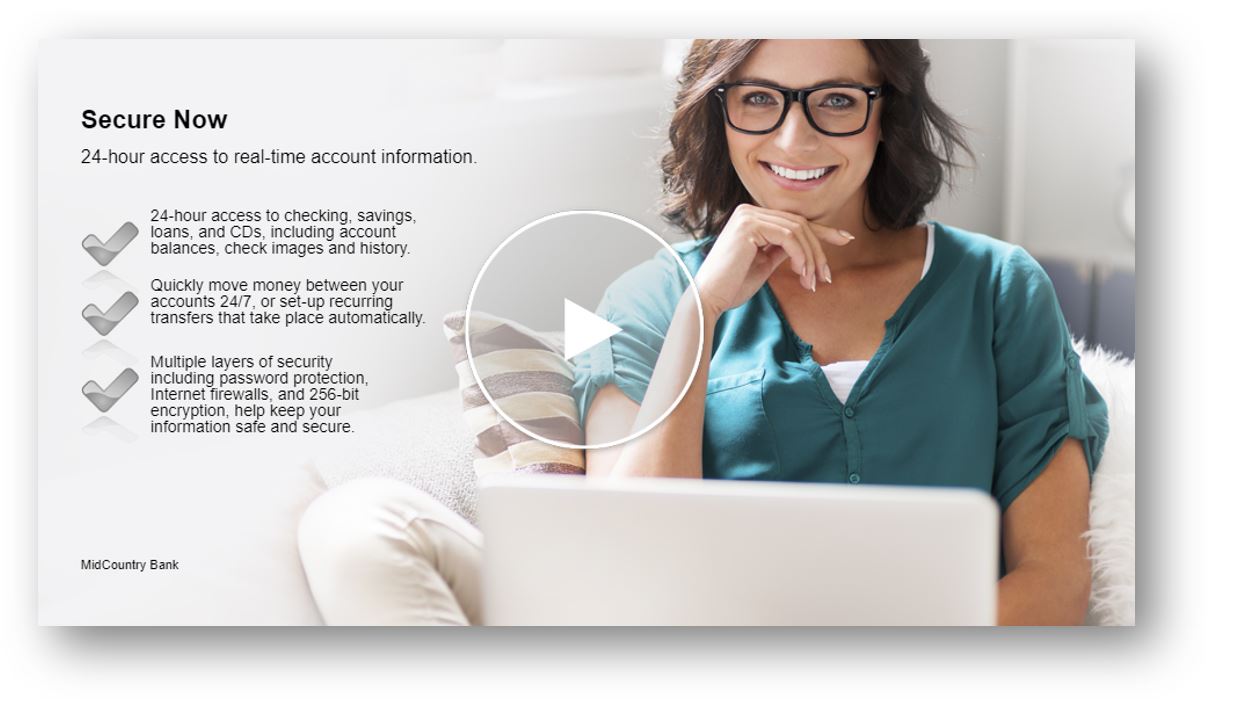 If you're not finding what you need, we are ready to assist. Contact your local branch with questions about SecureNow or any of our banking services.
Message and data rates may apply. Contact your mobile service carrier for applicable fees.