Sara Butruff and Travel Leaders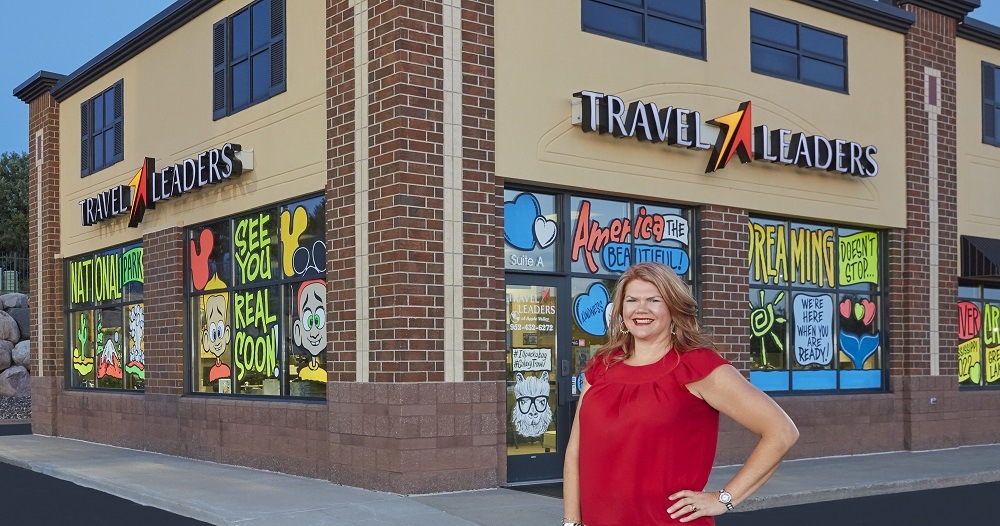 Sara Butruff is owner of Travel Leaders, an independent agency with offices in Apple Valley and Owatonna, Minnesota. She has been in business since 1999.
Sara Butruff has always been driven to help others, but after working hard to build a clientele in the travel industry, it was time to see her own dream become reality. Sara knew that in order to move up in her chosen profession, her best option was to be her own boss. So, nearly twenty years ago, she invested in her first agency, a Travel Leaders franchise located in the quaint downtown of Farmington, Minnesota.
Her work ethic paid off, and as her referrals grew, so did her business. Soon there was an opportunity to acquire an additional agency in Apple Valley, Minnesota and in 2005 Sara merged the operations together and moved to Apple Valley. More recently, she added a new location in Owatonna, Minnesota. When asked how she differentiates her services, Sara is quick to respond that, "It is all about being engaged". Sara finds her niche in smaller communities where she can get to know folks, and provide a service that is not always available locally. With her values rooted deeply in community, Sara invests time as a Rotarian as well as being active in the local Chamber of Commerce. To Sara, this time not only fulfills her desire to help people, but serves as her best marketing strategy by showing her community that she is "good people". That kind of thinking is important to the Midwest culture, after all!
The year 2020 hit the travel industry hard as COVID-19 took hold of our nation, and Travel Leaders was not spared. Sara acknowledged that it has been a challenge as a business owner. "The Payroll Protection Program (PPP) offered by the SBA has been crucial, and the expert guidance of Lisa Franxman (MidCountry Bank) was instrumental in helping me to receive the funding I needed to support my business." For now, Sara focuses on what she can control. She, like many other businesses navigating COVID-19 has had to make some tough decisions to adjust to the current reality. Still, she is optimistic that medical advancements will eventually help her return to helping her clients plan the trip of their dreams. Undoubtedly, there will be more than a few that are ready to venture out!